In Remembrance - SPB
The High Five - Edition #9
Hi all,
I am pausing on the regular format of this blog for this specific edition. Yesterday, the demise of S.P.Balasubramaniam, one of the most versatile playback singers in the Indian Film Music history, has been little unsettling for me as he was the man behind the mic on hundreds of wonderful film songs that I enjoyed and grew up on. While I did have some pieces for this edition of 'The High Five' ready, writing a short piece on SPB was on my mind and having written it now, I feel that this deserves a post on its own. So, here it is:
---
In the late 80s, when I was still discovering music, film music particularly, there was one composer whose music sensibilities captured my attention and imagination a lot. Ilaiyaraaja. I used to buy some of those albums and all the 6-7 songs in each album featured the name - S.P.Balasubramaniam (SPB). And I used to wonder how he managed to deliver so many songs, at a rapid pace, film after film. All through the mid-90s, it was a default assumption that if a song is good, there is a near 50% chance, at the least, that it might be by SPB. In between, I also got to watch some wonderful Tamil films, mostly by Kamal Haasan, dubbed into Telugu. And the man who made those films 'believably-Telugu' was SPB, who dubbed for Kamal. The 90s also saw the emergence of A.R.Rahman. Rahman's initial albums, at least till 1996 or so, had many songs by SPB. And then there were some films, in which I saw SPB as an actor, like say Mani Ratnam's 'Thiruda Thiruda', in which he played a CBI investigation officer with such natural ease. And once again, I wondered at the ubiquitous quality of his talent.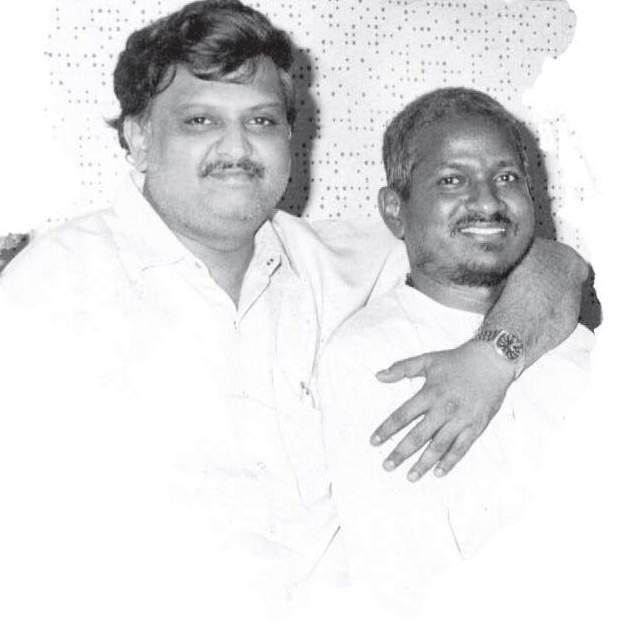 After the late 90s, the internet happened and I discovered the hidden ice-berg of Ilaiyaraaja's Tamil repertoire. Simultaneously, my music sensibilities also evolved as I listened to a variety of genres in music - Jazz, Rock, Western Classical, Indian Classical, Fusion etc. And while listening to the vast Tamil repertoire of Ilaiyaraaja, it dawned upon me that SPB was no ordinary singer. Call it a late realization or whatever (he became a star after K. Vishwanath's Shankarabharanam itself), I intently observed that SPB was cracking every challenge the composers threw at him, as a singer. He could deliver a classical song, a romantic ballad, a pathos song, a dance number, fun & frolic number, a devotional song, a fusion-music based song, a western song, folk song... you name it and he'd churn it out as if he were a machine. And that's the reason he probably was there in every song all through the 80s till mid-90s or so. His rendition of classical songs was perfect, despite no background in classical music. He infused so much emotion into ballads and romantic songs. Every song of his carried a certain expressive-quotient, that was pitch-perfect with the film's situation, song's mood and the artist's performance on the screen. If the actor was joyous on-screen, SPB sang with exuberance. If the actor was sad, SPB distilled the melancholy. If the actor was dancing on a well, SPB sang as though he was on the well too, but in tune, on the right key. Even in situations which demanded him to perform in twisted, grunting, howling voices, he did... so believably. Heck, there are songs where he even coughed, in a singsong way, in perfect rhythm. He had what we call as 'Range' - in his voice and also in the breadth of genres he handled. I discovered that there was nothing like a curveball for him. Whatever the composers gave him, he absorbed it, processed it and delivered it with mastery, all within minutes. Their wish… was his skill, at his command. And he gave, abundantly. I have never seen that range of versatility in any other singer who came after him. He didn't just perform songs. He performed in the songs. And that performance always stood out, even in the most brilliant and complex compositions of composers like Ilaiyaraaja, where you typically end up marvelling at the composer's genius. I guess that will be one of his many unique legacies. He worked some amazing composers and yet, his work did stand out, on top of the composer's brilliance.
Over years, my view about SPB transformed a lot with more access to more great music and to the films in which he wore other caps. Apart from being an extremely versatile singer, he was also a fantastic actor (and I think he was an actor deep inside but took to singing because of his love for the craft), a great dubbing artist, a composer (he scored music for over 40 films) and also a film producer. And he then turned to TV, hosting music shows, which got immensely popular because he shared some amazing nuggets, trivia and techniques about some great compositions. "How can one person be so good at so many crafts?" - I always wondered.
I didn't know SPB personally. But then, he was a constant in over 70% of my favourite film songs. Which is probably why his demise feels a bit personal. This happens because the art you grew up with, becomes a part of your psyche. And with music, it is a little different. This is not same as the demise of a film star or a film-maker you love. The ways in which we approach films and music are different, although films and music might be connected. Films and Music are two art forms that exist (and work) in time (Dance, Theatre too). They are not static. We engage with films visually - watching them on a screen. Hence, there is a visual angle to how (and how much) we like film stars or the work of a film-maker. Whereas music is different. We listen to music doing all sorts of things. While studying, walking, sleeping, driving, doing chores, eating, gardening, working, writing etc. Music enters our psyche multiple times in a day through so many channels. When we play some music, we listen to it, consciously. But when we don't play, we still listen to it, somewhere. Our neighbour could be playing it. Someone on the street. Somewhere in a shop. In a restaurant. And music enters the crevices of our daily life, without our knowledge. Our aural spaces get filled with music. And hence, the association we form with some composers and singers is different. We engage with their art, consciously, subconsciously and unconsciously. We sing. We hum. We imitate them while humming. Singers of songs we love leave their aural impressions in our minds so distinctly that we retrace them every time we hum their songs. It takes so many listenings for those musical impressions to form in our mind; and we learn the songs - the words, the tune, the rendition, the throw of the words, the pauses, the style... and of course the composition. All these - at times consciously and at times involuntarily. That's why music lovers tend to form a special connection with some composers and singers. The adulation is in a different dimension. Because the creative output of musicians is more deeply embedded in our minds and daily lives, in a stealthy way. And no matter to what degree you express and don't express your liking for their craft, it ends up living with you, in your house, spaces and mind.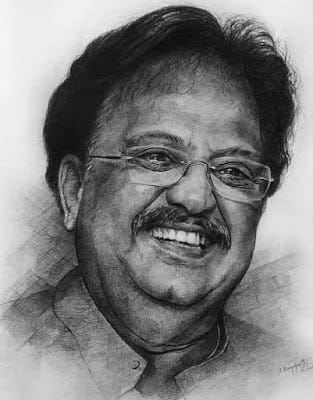 So when a versatile artist like SPB who sings a staggering number of your favourite songs suddenly departs the world, you feel a void... that you casually humming those songs next time, will never be the same experience again. Because, those aural impressions left by him on your mind will slow you a bit, for a second maybe. If it is a dozen great songs, you can pause a second and continue humming. But with SPB, there are hundreds. Can you?
Farewell Sir! Thank you!

---
I am not putting out any Spotify playlist this time because it is impossible to make a playlist of 'best songs by SPB'. It is a herculean task as my number would be in hundreds, or maybe thousands.