Book on Leadership, Beethoven's Creative Process and a Poem about Rain
The High Five - Edition #3
Hi there!
This week was a busy one but there were some 'Aha' moments or silver linings. One was receiving (finally!) a lost package of the pottery I made in a pottery class in Bali, in Feb-2020.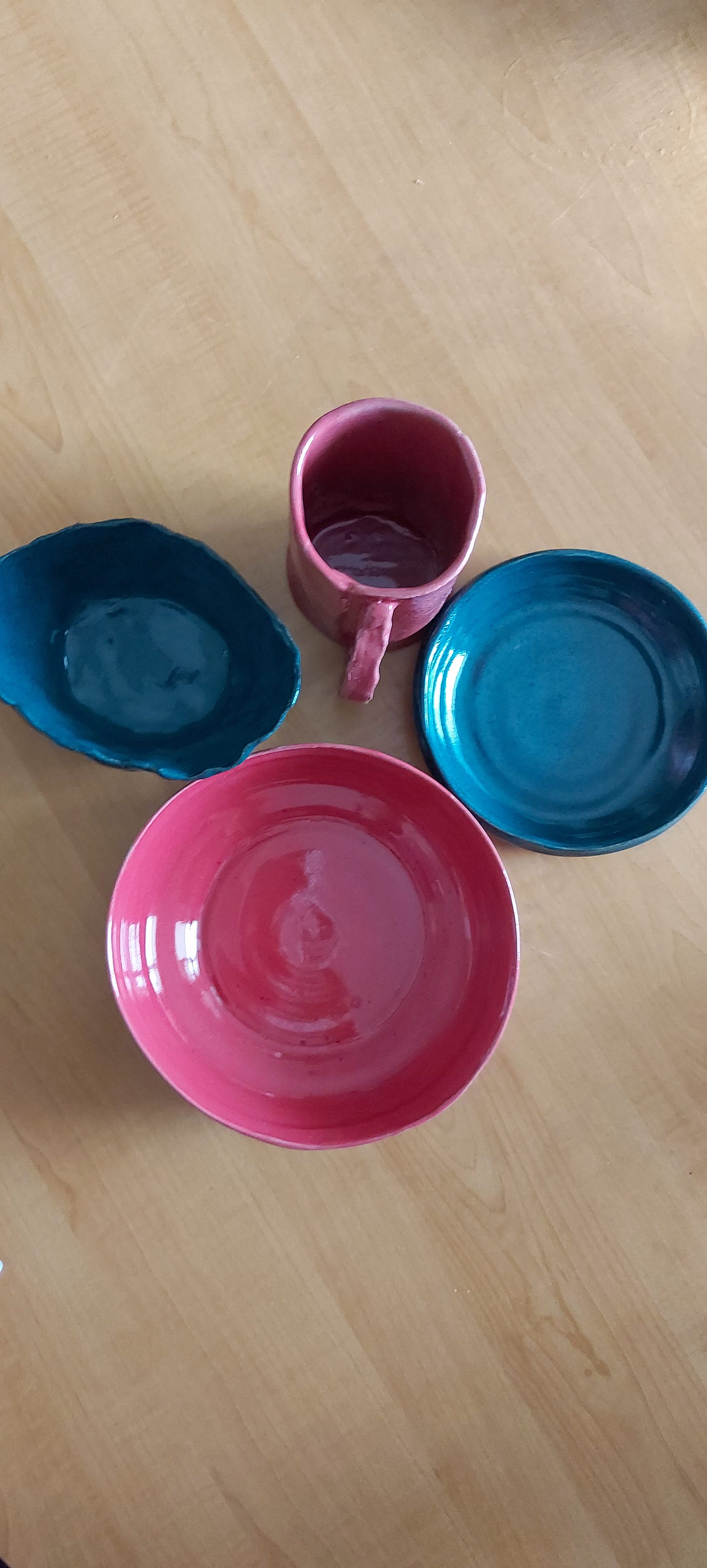 The other highlight was finishing the book 'The Ride of a Lifetime', which is on top of this week's 'The High Five':
Book Review: The Ride of a Lifetime
One of the habits I picked up in the new normal of the COVID environment, especially during the lockdown period, is getting comfortable with audiobooks. I think Audible is a great way of reading (or listening) books during some of the tasks of the day.
The Ride of a Lifetime is a book by Robert Iger, the CEO of Disney. The book tells the story of his ascent from an upstart in ABC Network to the successful accomplishments as CEO of Disney. The book carefully avoids getting into a cliched self-help form while still highlighting some important lessons on Leadership. The storytelling aspect of his experiences works effectively well to drive home some of the key ideas around attention to detail, creativity, embracing change, curiosity, and trust. Another key element is that the book feels more like a personal account than a mere judgemental view of things and relationships in Disney. Robert's journey does take the classic "The Hero's Journey" graph, but Robert ensures that there are no major villains. While he does talk about some politics at play in Disney (like in any other organization), Robert only writes about what he did to navigate them, without really passing any judgements. So in that sense, I felt the book is more of a personal account than a fly-on-the-wall account of Disney's internal politics. In fact, the book starts on a very dramatic note, almost like a movie plot, that places his personality at the centre.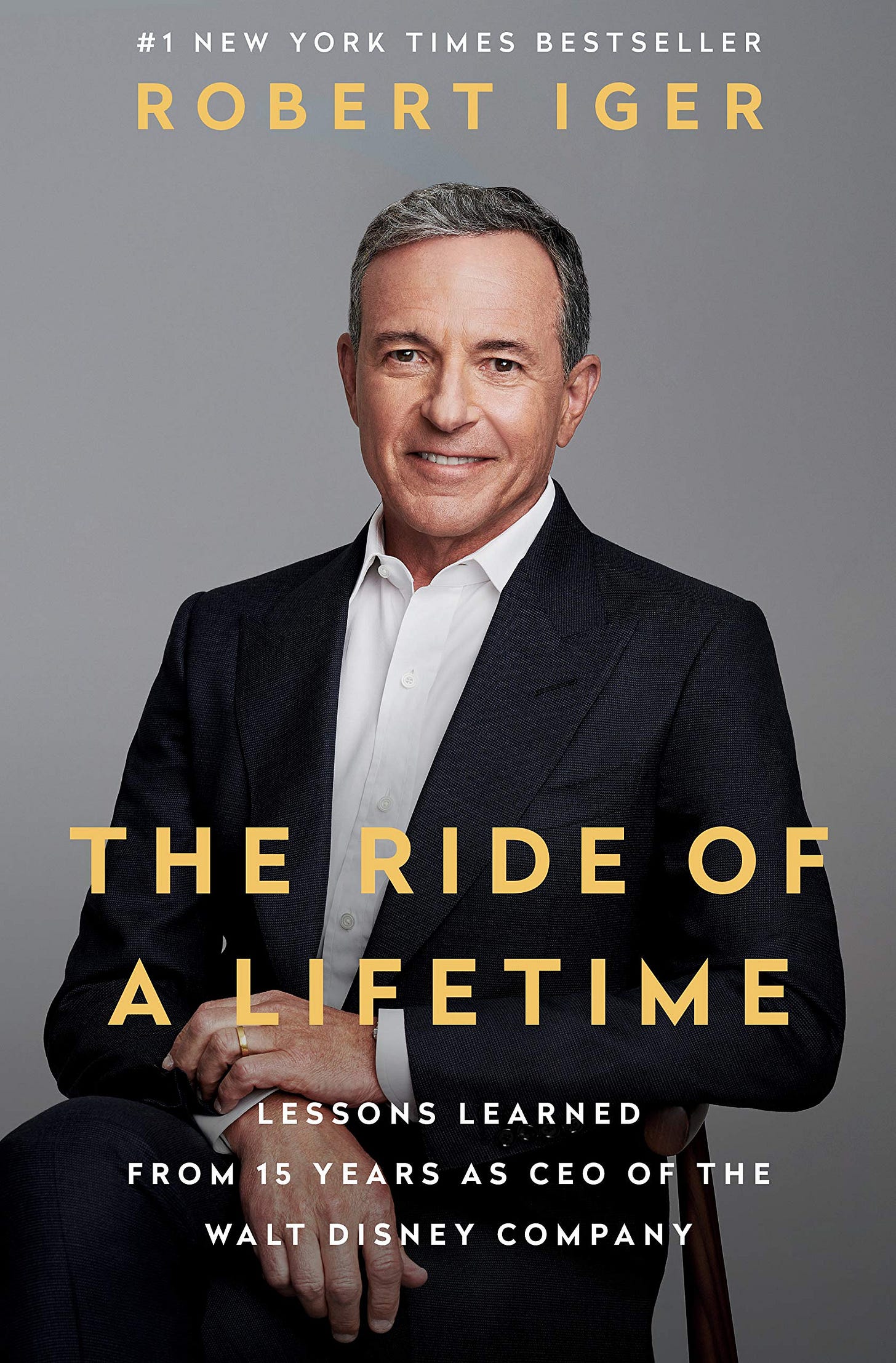 The reason why I felt the book is well-written is that Robert demystifies Leadership to a great extent and strips away the halo. His story, especially the episodes covered in this book, humanizes Leaders and interprets many of the Leadership mantras from a very down-to-earth standpoint, without going in for any fluffy jargon around Strategy. Be it around 'managing conflict' or 'building relationships' or 'delivering a piece of difficult news', Robert's approaches seem very normal and doable, in the sense that it is digestible even for mid-level Managers. The highlights of the book are certainly the chapters of how he transformed Disney's relationship with Pixar and his other bold moves on Marvel, Star Wars, and Fox Entertainment. He talks about his relationship with Steve Jobs many times, which provides a unique view of how do CEO friendships happen and evolve. This book is well structured and paced, given that his experiences are interesting, more from his bold moves, and also because he keeps his takeaways very grounded. The appendix of the book distils all chapters into 10 Leadership Principles, which are: Optimism, Courage, Focus, Decisiveness, Curiosity, Fairness, Thoughtfulness, Authenticity, Relent pursuit of Perfection, and Integrity. When a hugely successful Leader narrates his interesting life experiences that were anchored by such great principles, the messages tend to assume some stickiness in our minds. And there, as a storyteller, he really succeeded.
My take: A must-read for anyone who wants to manage relationships and build consensus.
---
Ruminations on 'Creativity': Beethoven on Creativity
I came across this article on Brainpickings (subscribe to it, if you are new to it - Maria has been putting together a fantastic collection of posts on art, science, philosophy, life, etc. digging into some of the greatest and also rare books) about how one of the greatest composers ever - Beethoven outlined his creative process. In this piece, Beethoven's process of ideation and incubation is outlined as: "I carry my thoughts about with me for a long time, sometimes a very long time, before I set them down. At the same time, my memory is so faithful to me that I am sure not to forget a theme which I have once conceived, even after five years have passed. I make many changes, reject, and reattempt until I am satisfied. Then the working-out in breadth, length, height, and depth begins in my head, and since I am conscious of what I want, the basic idea never leaves me. It rises, grows upward, and I hear and see the picture as a whole take shape and stand forth before me as though cast in a single piece, so that all that is left is the work of writing it down".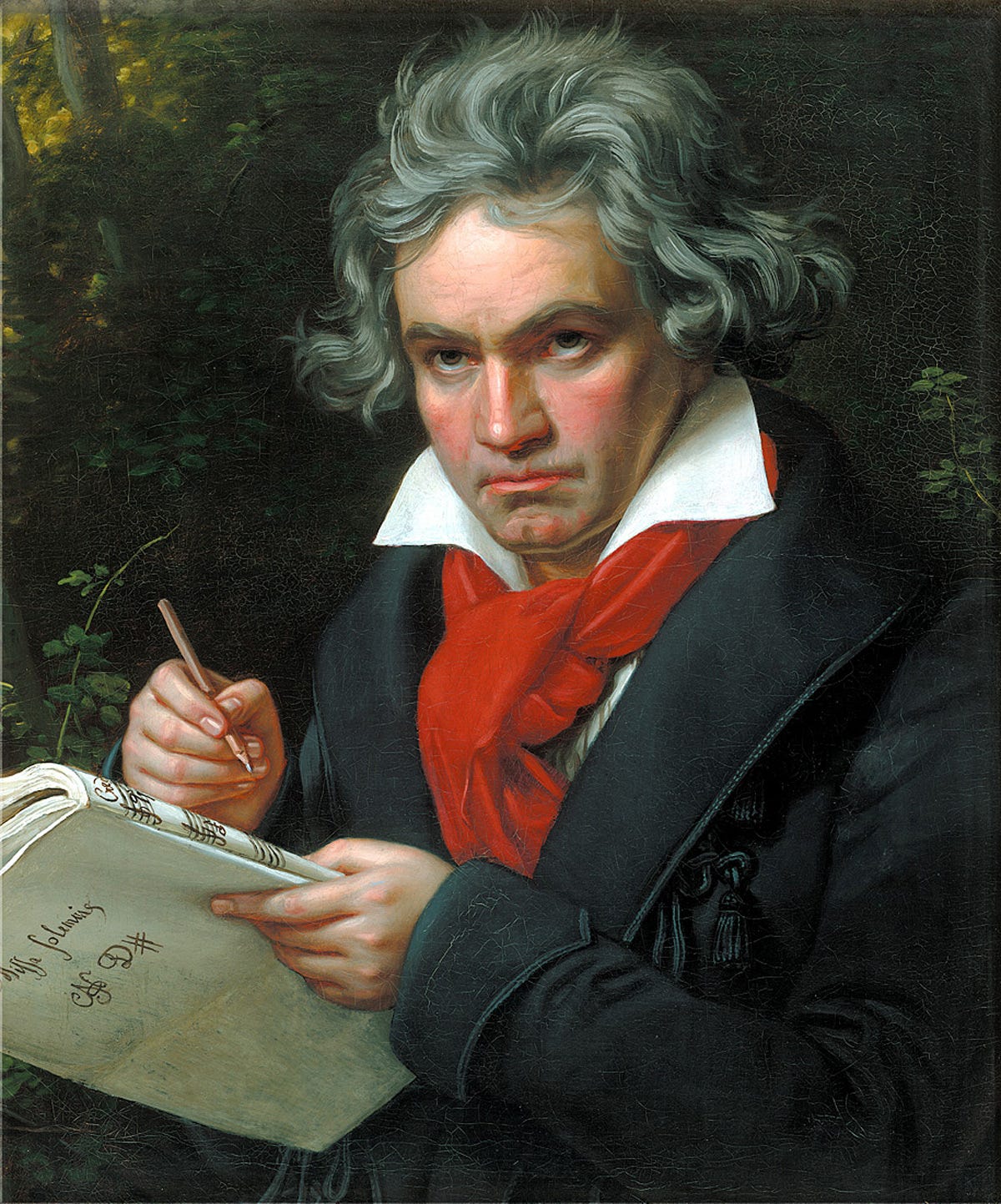 It is jaw-dropping to see that all of the idea incubation happened inside Beethoven's brain, even before he wrote them down. That's a god-level skill/talent only a few possess. I struggle with creativity many times - especially when it is 'demanded' from me, to solve any problem. While I value creativity deeply and admire many creative stalwarts, I am one of those who rely on "getting into the zone" or "natural serendipity" than forced deliberation for coming up with creative ideas. But again, many times, the demands of our work or life situations demand creativity to flow out (soon) and in those situations, my creative ideas fall short in both quantity and quality. To navigate those situations, one tip I use is to keep building a repository of interesting ideas so that they become a sort of tool-box I need whenever creativity is demanded from me. What is your way of managing your creative process?
---
A short poem:
It has been raining incessantly for 3 days and this evening, watching the rain from my balcony while sipping some coffee took me to this small beautiful poem.
Look beyond the closed panes, beyond the alcoves,
at the green trees, the lush branches, the flowers,
How silently it rains, ceaselessly
Amidst all the noise, the people, and so many voices,
in the depth of my thoughts, at another level somewhere,
I think of you like the rain, falling silently.
- Gulzar (poet, lyricist, film-maker)
---
A quote that resonated with me: Those who were seen dancing were thought to be insane by those who could not hear the music. - Friedrich Nietzsche
---
A question I pondered about this week: The sub-atomic particle proton has the same charge (in magnitude) as an electron but is 1836 times heavier than an electron. How come?
---
Please do write in, if you like what you read. Enjoy the weekend.

The playlist I was listening to while writing this post is: Ahir by Prem Joshua